🎁 Free gift 1 golden cross necklace when buying
Specification
Watch style: Fashion
Watches categories: Men
Case material: Stainless Steel
Display type: Analog
Movement type: Mechanical watch
Shape of the dial: Round
Watch mirror: Mineral glass
Band material: Leather
Clasp type: Buckle
Dial size: 4x4x1.2cm
Package size (L x W x H): 8.00 x 8.00 x 8.00 cm / 3.15 x 3.15 x 3.15 inches
Package weight: 0.1100 kg
Product size (L x W x H): 24.00 x 4.00 x 1.20 cm / 9.45 x 1.57 x 0.47 inches
Product weight: 0.0800 kg
Band size: 24x2cm
Watches have always been the pursuit of every man, and a man should go with our Junming watch. This is why you should choose Junming watch <3 Read it on!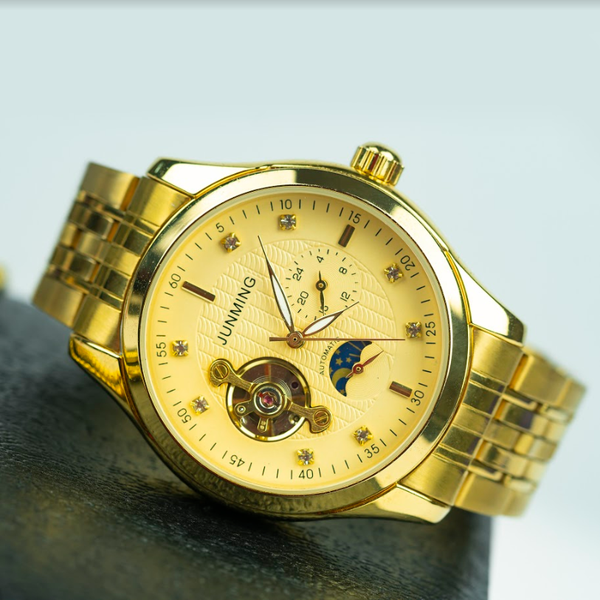 The sophisticated design with 3 small circles will make you stand out from the crowd. High abrasion resistant glass, golden strap, rhinestone, and Stainless steel clasp ensure durability even after being used for a long time.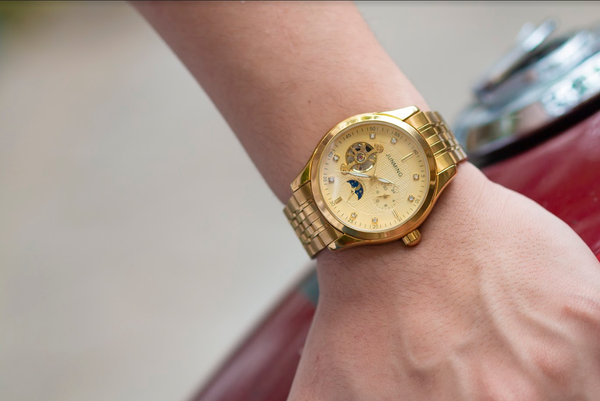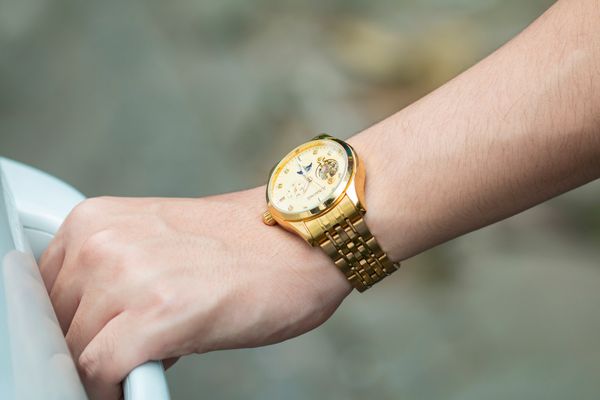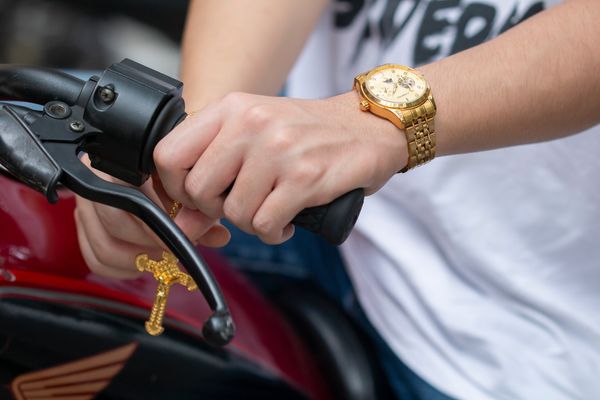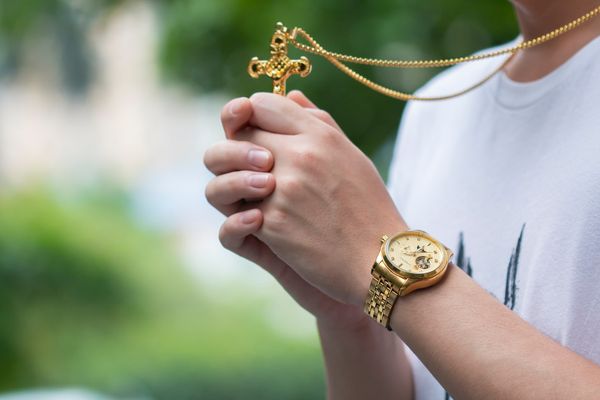 High-quality Automatic Movement will make it fit all of your styles even in your daily life or in important events. If you are looking for an item to look rich or luxury, this one will be a perfect choice.
Tips for Usage of Mechanical Wristwatch:
As an automatic mechanical wristwatch, it will wind itself up when you wear it for daily activities. So please wear it every day to make sure it works well. If you wear the watch after a dormant period, please swing the watch horizontally for 45 seconds before usage, it will start again automatically.
Dear friends receive table, first manual winding 20-30 laps, (because the process of transport of the watch is still a lack of power leads to go when the watch is not normal), this operation is to ensure the normal travel time of the watch