Leather or metal strap watch: Which one fits you best?
Are you going to buy a new watch and feel confused about which type of strap to choose? Because the both of the two popular straps (leather and metal strap) have their own pros and cons, it is definitely not easy to make a choice. This article will help you figure out which strap is ideal for you.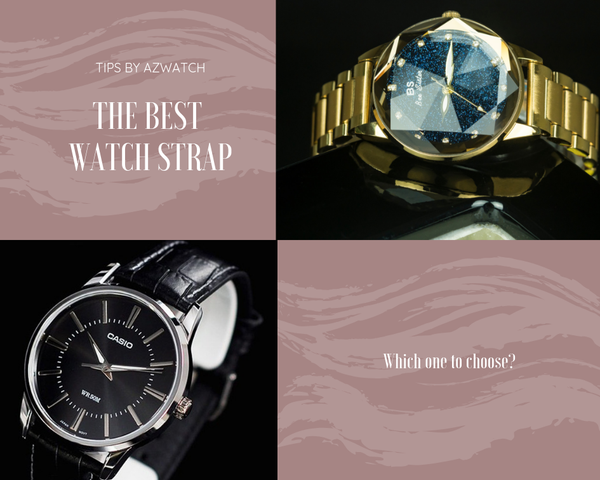 Leather strap - Classic and elegant
We all fall in love at first sight with that classy and elegant looking of leather strap. This is why it is often used in formal occasions. When being mix-matched with belt/shoes of the same color, leather strap proves its power to cleverly complete the outfit of a gentleman.
However, if you often take part in outdoor activities, think twice before getting a leather strap. The owner of a leather must remember to take care of it carefully, even cleaning it requires thorough action. Being exposed to bad weather like sunlight or rain will fastly make your strap go bad and wear out.

Metal strap - Luxurious and resilient
The great alternative to the leather strap is the metal one. Metal strap has a long-lasting history as the most resilient material to wear. The sudden rain in wet season or your sweat after doing an outdoor activities can never bother you if your watch strap is made from metal. The shining and luxurious beauty of the metal strap is also another big plus.
It will take a little time to make your wrist to get used to a new metal strap, but once it fits, the high quality and flexibility of a metal strap surely never make you regret your choice.
Other strap options
There have been a lot of innovations on watch strap. Now you have a lot of other straps to choose such as NATO fabric strap, plastic strap,... which all come in various sizes and colors. You can buy them at a pretty reasonable price and mix them with your clothes to show off your fashion outfit.
Have you made your choice yet? Take a look at AzWatch online store to check our latest products and promotion.