Just one rose is enough to light up the dawn
"Women should be like roses, beautiful but full of thorns." Roses embrace themselves with the graceful and mysterious beauty, the "charm" of this flower makes every heart flutter. The soft, colorful rose petals is often associated with deep and passionate love. The sweet aroma and vivid color of roses surely wake up strong emotions that no words can describe.
Not everyone is a flower-lover, but we all can't help but falling in love with the beauty of roses... Bathed in the tender sunshine in the early morning, sparkling with some little dewdrops, rose lightens up such a breathtaking scene in life. "I love rose and I love you too, darling" - The elegant roses with brilliant color and smell are the symbol of love. That's why men give roses to the women they love on Valentine day. Spending such a special occasion without roses would be a failure. For women, being given a bouquet of roses make them felt like being gently treated like those soft rose petals. Women and roses are always the perfect combination, a woman has the beauty of a rose, charming but also full of thorns.
The delicate and marvelous beauty of roses is always the creative aspiration of art and life. Inspired by that beauty, BS Twilight is a luxurious and fashionable lady watch. With its elegant and graceful design, BS Twilight watch is the dream watch of many women. The light pink color with the classy yellow color are the perfect combination to create a charming watch.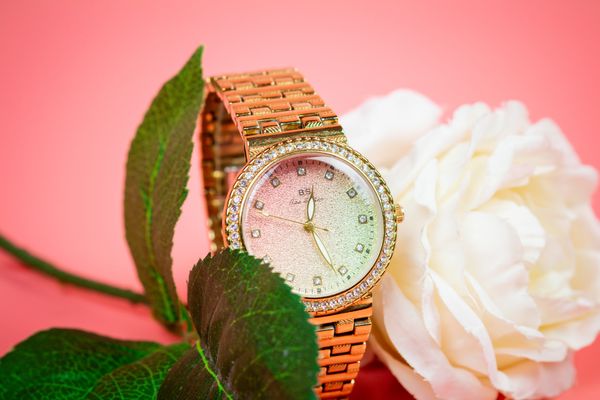 "It's like love at first sight, sophisticated and gorgeous details. Wear it and you can feel the touch of class it brings to you. Tender, pink like a rose, that subtle beauty is what women always worship."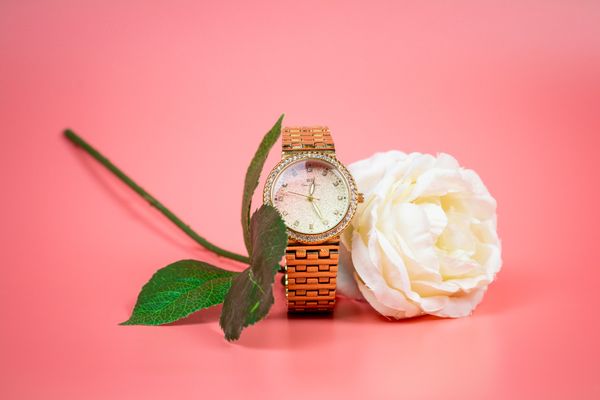 Every time you look at the watch, wonderful scenes seem to appear, a picturesque dawn filled with pink and yellow color blends, sparkling with the shades of shining diamonds that are cleverly set on watch. The boundless and mysterious beauty like roses of BS Twilight makes it appeal to buyers right at the first sight. Soft pink - luxurious golden color - sparkling diamonds, a perfect and delicate combination of color brings BS Twilight a wonderful attraction.
Being one of the most loved products of BS, the Twilight watch certainly deserves to be in the ladies' jewelry collection. The combination of roses and fashion is truely the special attraction of the watch. The elegant, modern and luxurious beauty of BS Twilight greatly brings the watch owner beauty to a new level.