Tips to mix watches with outfits for women
Using watches as an accessory to exalt beauty, striking human values ​​has long been applied by many people, especially women. But combining how to achieve the best effect, not everyone can do it. Understanding that, the following article has summarized and suggested to you some tips to mix watches with outfits to help her always shine with confidence.
Depending on their personalities and preferences, girls can combine models with different styles of costumes. If you are afraid that you will become a "fashion disaster", then refer to some ways to mix watches with the following clothes:
1.Tips to mix sports watches with T - shirts

For those of you with strong and dynamic personalities, choosing a sporty style watch combined with T-shirt will help you become more active and healthier.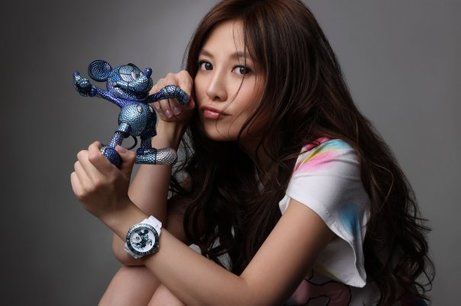 However, if you choose to mix your watch with such an outfit, you should also be aware of how to choose the straps and colors to match your wrist size as well as the color of your outfit.
If your wrist asks a little, then choose a watch that has a moderately balanced bracelet. Regarding watch colors, if you love the simplicity, elegance or simply are lazy to consider coordinating, so don't hesitate to choose the white watch right away. White suits most colors so it will save you a lot of time. In addition, you can also consider choosing watches with slightly more colorful colors if your T-shirt has a warm warm tone.
This arrangement will be the ideal choice for outdoor activities or sports activities that you attend!
2.Tips to mix elegant leather strap watches with Menswear clothes.
If you are a girl with a strong personality, often dressed in Menswear Style, then a leather strap watch is the best choice.
The watches with soft leather pendants will give girls the feeling of strong yet equally elegant.
With tips to mix watches with menswear costumes, she does not need to be too picky. Just use a little gold watch face, elegant shiny glass, combined with a short-sleeved shirt or vest. Simple as that, but just like that, the girls will quickly cut their hearts!
3.Tips to mix large watches with wide pants
Wide leg pants have returned and become a fashion trend recently. If you wear this costume, how will you use your watch accessories?
How about a square-style fashion watch with big-eye metal straps in a classic style? Not a bad idea, is it?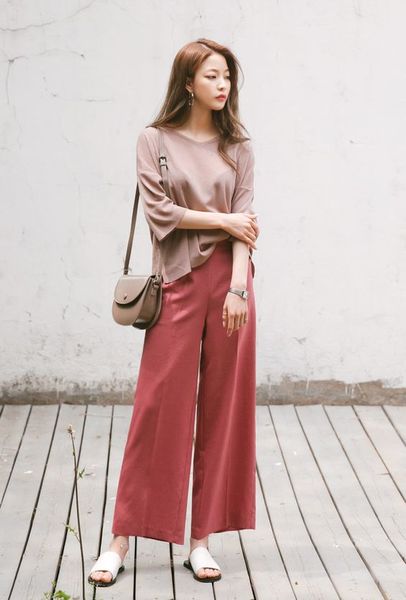 When combined with a large watch with wide dark pants, an extra shirt, a long-sleeved shirt. You will quickly transform into an elegant and stylish lady.
4.Gorgeous as a queen with tips to mix watches with stones and vintage dresses
If you love vintage style, a little bit tenderness , then tips to mix watches with classic costumes is an extremely perfect choice.
A stone watch with a slender design, a small eye metal strap combined with a gentle and feminine Vintage dress . Just one watch alone, without any additional accessories, it is enough to make you like a gorgeous queen from the royal family. Co-mixing with this female fashion style you can easily find at PleastKora